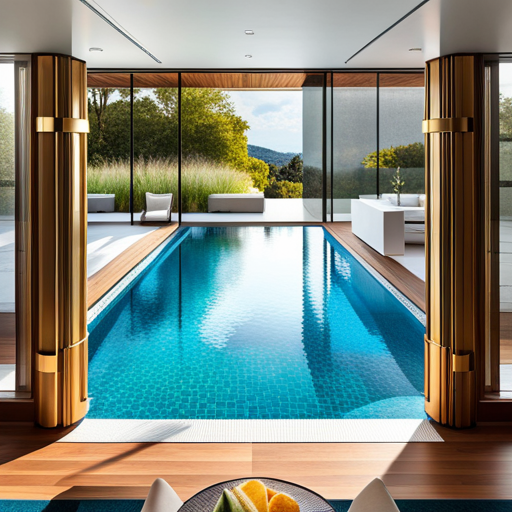 Transform Your Pool with These Strikingly Beautiful Mosaic Tile Designs
Are you looking to give your pool a gorgeous makeover? Look no further than mosaic tiles! Mosaic tiles are a fantastic way to transform your pool into a stunning work of art. At Shop Ocean Mosaics Tiles, we offer an extensive range of mosaic tiles specifically designed for pools. With our high-quality tiles, you can create a unique and visually striking pool that will be the envy of your neighbors.
Mosaic tiles have been used for centuries to create captivating designs, and they continue to be popular due to their versatility and timeless appeal. Whether you prefer a simple and elegant look or a bold and vibrant design, there is a mosaic tile pattern to suit your style.
Here are some stunning mosaic tile designs that will elevate your pool to a whole new level:
1. Underwater Oasis: Create an underwater paradise with tiles that depict colorful coral reefs, tropical fish, and serene sea creatures. This design will give your pool a whimsical and enchanting touch, transporting you to an exotic destination every time you take a dip.
2. Mediterranean Retreat: Transform your pool into a Mediterranean oasis with mosaic tiles in shades of blue and white. This classic design exudes elegance and sophistication, reminiscent of the stunning pools found in luxurious resorts along the Mediterranean coastline.
3. Artistic Geometry: Make a bold statement with geometric patterns and vibrant colors. These eye-catching designs add a contemporary and artistic flair to your pool, turning it into a captivating focal point that will impress your guests.
4. Nature's Inspiration: Bring the beauty of nature to your pool with mosaic tiles featuring floral motifs, leaf patterns, or even realistic depictions of animals. These designs create a serene and organic atmosphere, allowing you to connect with the tranquility of the outdoors while enjoying a refreshing swim.
5. Timeless Elegance: If you prefer a more classic and timeless look, opt for mosaic tiles in neutral tones such as white, beige, or gray. These simple yet sophisticated designs create a sense of tranquility and harmony, making your pool a peaceful retreat.
At Shop Ocean Mosaic Tiles, we take pride in offering top-quality tiles that are not only visually stunning but also highly durable and long-lasting. Our pool tiles are specifically designed to withstand harsh pool chemicals, UV exposure, and constant exposure to water. This ensures that your pool will maintain its beauty for years to come, regardless of the weather conditions or usage frequency.
Furthermore, our commitment to exceptional customer service means that you can expect free shipping on all orders and quick fulfillment within 1-2 days. We understand the excitement and anticipation that comes with transforming your pool, and we strive to make the process as convenient and efficient as possible.
So, what are you waiting for? Take the plunge and transform your pool into a magnificent work of art with our strikingly beautiful mosaic tile designs. Visit our website today to explore our vast collection and find the perfect tiles to create your dream pool. With our high-quality tiles and exceptional customer service, you'll be enjoying your transformed pool in no time.