You've got the perfect tile picked out for your remodeling design. After weeks of ordering samples and matching ideas against countertop selection, paint color and cabinets, you're ready to hand over the reins to your contractor. The only thing is that they are asking - have you decided what look you'd like for tile trim. Not a moment you considered but one that will put the finishing touch on your space.

Picking tile trim is one of those decisions that whether you think it's a big deal or not, a choice is necessary to compliment your tile installation and add that perfect, individual touch to your design. A contractor will tell you that an essential part of "finishing" a mosaic tile project is the tile trim. Not only does tile trim add a professional look to your design but it seals the edges of the tile, preventing rough edges and allowing easier maintenance of the tile. These special edges complete the look.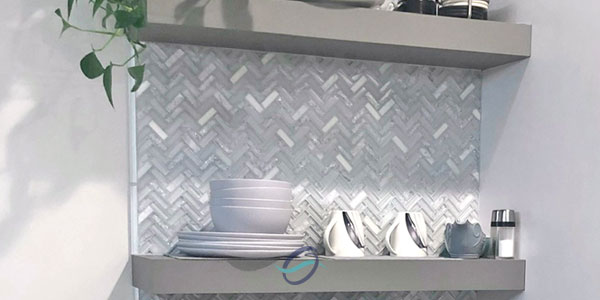 In some cases - for example tile backsplashes, finishing may not be necessary—if the backsplash tile runs from the counter to the cabinets. However, finishing by adding trim to the edges often ties the mosaic tiles together and gives the overall project a polished appearance.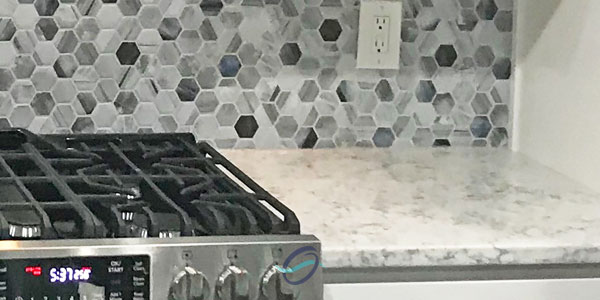 But wait! All tile is not sold with trim, especially mosaic tiles. That doesn't mean your design should remain with an exposed edge. Yes! Some people opt out of using trim as it can be a bit expensive. Trim pieces are sold by the piece and can add up costs to your design project, but, there are many reasonable tile trim options available.

Types of Tile Trim Finishing Options
Pencil Liners
These are just as the name implies - thin, almost cylindrical shaped pieces placed along the edges of mosaic tiles as a raised frame for them. Pencil liners provide a clean, minimalistic look off the edge of a design.
Bullnose Trim
This widely popular trim option consists of using narrow, rounded tile at the outer edges of a design to finish off raised or sharp elements. Bullnose trim works well with shower niches, corners or backsplashes, and corners of fireplace surrounds. A bullnose is ultimately the most diverse option when choosing tile trim, especially for corners of backsplashes, feature walls, tub surrounds, shower niches. Simply put, bullnose trim can be used to cover the edges of almost everything!
Metal Trim
Not everyone loves the metal trim edges as it may give the impression of an industrial or commercial setting. But metal trim is fast growing among homeowners as a modern alternative with lots of sheens and color options. Metal trim can span from "L" shaped to bluenosed or squarish. There truly is an option for everyone.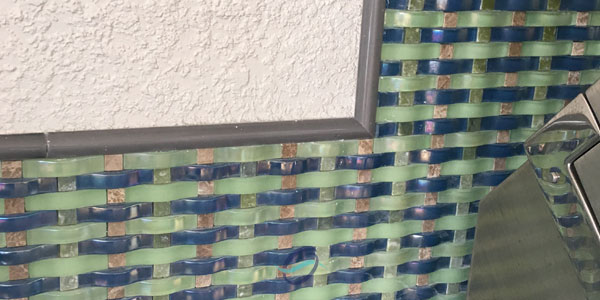 Flat Liners
The name says it all! Flat liners are flat, narrow pieces of tile used to frame or edge tile.
Natural Stone Pencil Trim
Pre-made natural stone, such as Carrara marble pencil liners are common for use as tile trim, but sometimes they aren't always the ideal color matching choice or material from some mosaic glass tile backsplash projects.
Chair Rails
This classic type of finishing, especially for borders and accent areas, consist of a flat area leading to a thicker, curved pieces. Chair rails are sometimes considered as the ornate or "fancy" version of pencil liners.

These sometimes forgotten finishing pieces may not get the same love as the mosaic tiles they compliment, but they can make the difference in a remodeling project.